---
Lunch: Pimento Cheese Sandwiches on Whole Wheat Bread w/ Fresh Fruit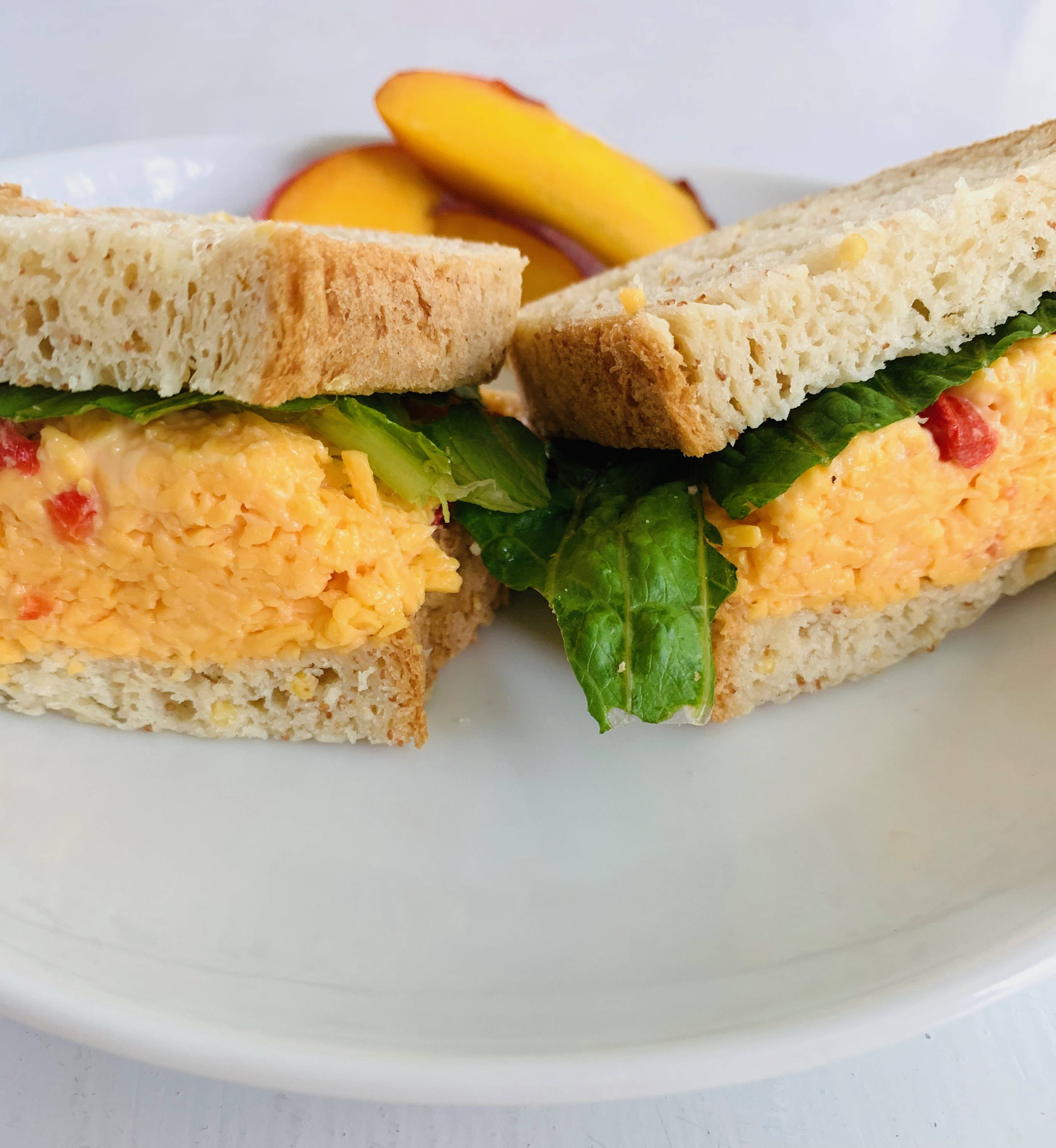 1/2 (16 oz) Bag Shredded Sharp Cheddar Cheese
1/2 (4 oz) Jar Pimentos, undrained
1/8 Cup Mayonnaise, a little more or less, depending on your preference of thickness
Ground Black Pepper to Taste
4 Slices Whole Wheat Bread
Fresh Fruit
1 (16 oz) Bag Shredded Sharp Cheddar Cheese
1 (4 oz) Jar Pimentos, undrained
1/4 Cup Mayonnaise, a little more or less, depending on your preference of thickness
Ground Black Pepper to Taste
8 Slices Whole Wheat Bread
Fresh Fruit
1 1/2 (16 oz) Bags Shredded Sharp Cheddar Cheese
1 1/2 (4 oz) Jar Pimentos, undrained
1/3 Cup Mayonnaise, a little more or less, depending on your preference of thickness
Ground Black Pepper to Taste
12 Slices Whole Wheat Bread
Fresh Fruit
1. Mix all ingredients together very well, including the pimentos undrained.
2. Add pepper to taste, beginning with just a little bit.
3. Serve on whole wheat bread w/fresh fruit on side.
---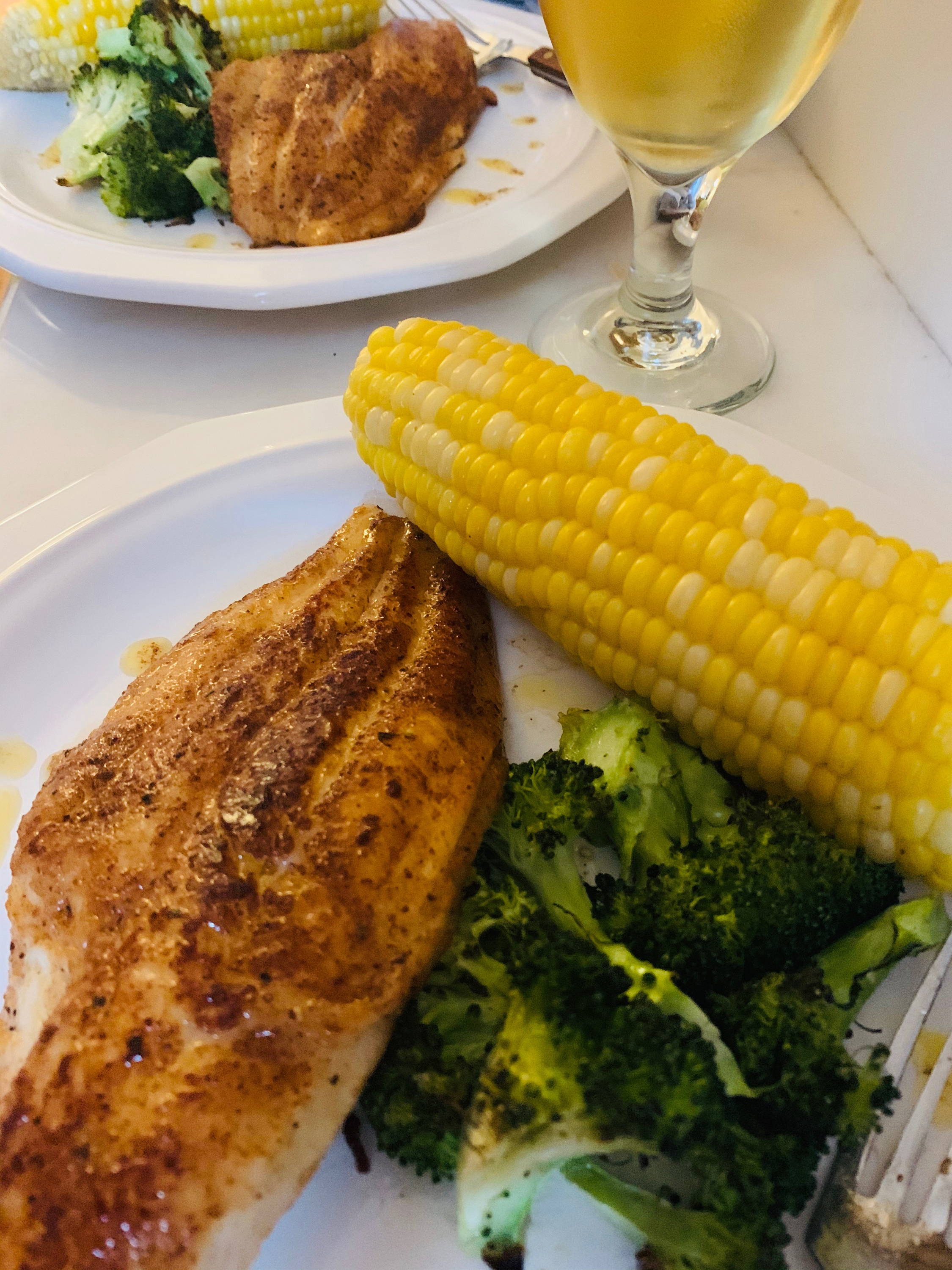 1. Rub each catfish fillet with Cajun seasoning, ½ tsp on each side.
2. In a skillet, heat olive oil on medium-high heat.
3. Carefully add catfish to the skillet and cook for 2-3 minutes on one side, flip fillet over and cook for 2-3 minutes more or until they flake easily with a fork.
1. If using fresh corn rather than frozen, remove husks and silks.
2. Place into a pot of water with just enough water to cover corn.
3. Bring to a rapid boil on high heat. Reduce heat and simmer for approx 10-15 minutes.
4. Remove from water and salt and pepper to taste.
1. Preheat oven to 425 degrees.
2. Rinse broccoli and pat dry.
3. In a medium sized bowl, whisk together olive oil, garlic, and salt and pepper.
4. Add broccoli to olive oil mixture and toss to coat.
6. Spread broccoli onto a baking sheet and roast for approx 15 minutes or until. tender and starting to brown, turning half way through.